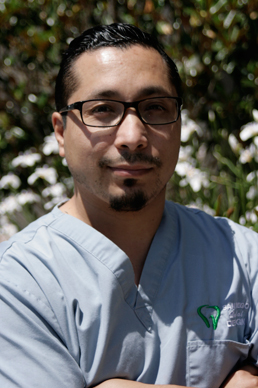 Oscar Macedo – Owner
After receiving his CDT from Concord College in 2000. Oscar when straight to work for other dental laboratories. Here is where Oscar noticed the lack of personal service and the substandard quality of the work. Clinicians being treated like just another account, no personal service, just another order to be filled. "I knew that there was a better way." In 2007 Oscar started San Diego Dental Design to address these issues; our focus was to provide a highly personal service to the clinicians and improve the quality of finished restoration.
San Diego Dental Design has been serving San Diego County and other parts of the U.S for more than ten years now. We continue to push our philosophy of providing the most dependable service and high-quality restoration. This is our passion and what we love to do.
Pick Up
Our Pick up and delivery service includes all of San Diego County and areas of Ramona, Poway, Rancho Santa Fe, Escondido, San Marcos, Vista, Oceanside, Carlsbad, La Costa, Encinitas, Solana Beach, La Jolla. Please call our office to determine whether or not your office is in our delivery route. If not, we can send you a printable UPS or FedEx label via email.
Working Days
All work requires 10 BUSINESS DAYS in lab working time, plus shipping unless specified. Please allow for the full working time in each type of product in case. Cases including different products will require full working time for each product selected. Working time do not include weekends or holidays. Rush Services available in most products, but must be pre-scheduled (see below). Please pre schedule "RUSH" cases by calling.
Remake & Warranty Policy
The cost for fabricating custom made dental appliances can not be refunded. A credit may be issued by San Diego Dental Design directly to a lab/dentist's account when cases do not meet San Diego Dental Design's exceptional standards for quality, function and aesthetics.
Remake Policy
All remakes will be at no additional charge if received within 30 days of the invoice date except under the following circumstances:
San Diego Dental Design inquired about the die, margin or impression. However, the lab/dentist approved and requested completion of the case.
San Diego Dental Design requested a try-in, but the lab/dentist declined and asked for completion of the case.
The teeth are re-prepared.
There is a shade change different from the original request.
The partial denture fits the master cast.
For eligible remakes within 30 days but without the original case, San Diego Dental Design shall remake these cases at 100% of the retail price of the restoration at the time the request is made. If the original model and dental restoration are returned within 60 days from the original invoice date, San Diego Dental Design will issue a 100% credit to the lab/dentist's account.
Any credit balance on a San Diego Dental Design account must be used for lab services within 60 days from the date of issue or it expires.
Warranty of Work
San Diego Dental Design guarantees it's work for one year against defects in materials and craftsmanship. The following appliances and services are not covered by any warranty because of their temporary or delicate nature:
Acrylic Temporaries
Veneers
Stayplates
Masel Crowns
Immediate Dentures*
Premium Dentures*
Valpast*
Rush Fees
*San Diego Dental Design guarantees Valplast for life against breakage; normal wear & tear (including discoloration) is excluded. It is recommended that Valpast should be cleaned daily using removeable dental appliance cleaner. For any type of complete or partial denture (including immediate and premium dentures), no remake nor warranty applies unless the case was fabricated together with a wax try-in.