Schedule your case pickup at 760 890-1590
In-Office Pick-Up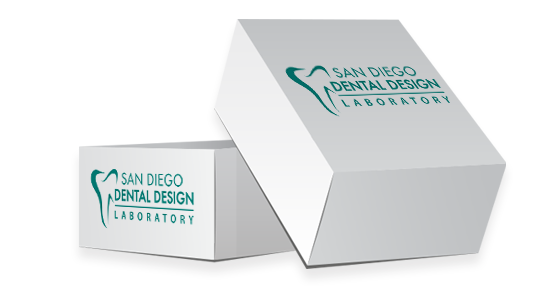 Our laboratory provides daily pick-up and delivery services in broad areas around our three physical locations. Please call us today to see if your office is on one of our routes, and to receive instructions on scheduling a pick-up.
Call our office to request boxes, Rx forms, and labels of your choice. In addition, Rx forms and mailing labels can be printed off of the Homepage, and you can email your request for other materials to [email protected].
Remember, to afford you and your patient the best experience possible, please coordinate your case due dates prior to the day of the appointment. All cases Will need 10 Working business day. Not Included Saturdays and Sundays or holidays.
All dental offices outside the pickup and delivery area sending cases via courier only pay shipping for one-way direction. The San Diego Dental Design will ship your cases back using standard 2-day shipping service.
Check List for Cases
Impressions, Bite Registrations, Models.
Lab slip fully completed
Place both in the box after disinfecting, seal box securely.
Call San Diego Dental Design for a pick-up, or attach mailing labels if sending by Fedex or UPS
Include images and shades where applicable or send email to

[email protected]

Sending a photo through email make sure you put the Dr. name an address and telephone number with the patient name.
Tip – It's a good idea to use foam or bubble wrap around the Impression and Models to prevent damage during shipping and handling. Your case is now ready to be shipped!!
---